5 Day - Florence / Muscle Shoals Area Attraction Ticket
Expiration: Must start using within 180 days of purchase
Save and do more as you explore these attractions located in The Shoals, a collection the four great cities of Florence, Tuscumbia, Sheffield and Muscle Shoals.
Included Venues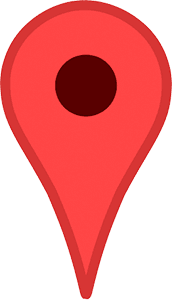 See locations on an interactive map.
Alabama Music Hall Of Fame
We incorporate every genre of music as well as every area of the field of music in our museum, honoring music achievers from the great state of Alabama. Music actually got its start right here in Alabama with some of the greatest, most well known singers, songwriters, bands, producers, managers
...
Show more
What's Included
Admission To The Alabama Music Hall Of Fame For A Self Guided Tour Through The Museum
Belle Mont Mansion is a historic house-museum that was constructed circa 1828.
What's Included
Admission For A Guided Tour Of The Museum
Florence Indian Mound And Museum
The large earthen mound known as the Florence Indian Mound was the heart of a large prehistoric cultural center that dominated this section of the Tennessee River Valley thousands of years ago. Walk up the mound to reflect on those that lived and celebrated on this important high ground. Visit the
...
Show more
Frank Lloyd Wright - Rosenbaum House
An American architectural treasure, this house was built for newlyweds Stanley and Mildred Rosenbaum of Florence, Alabama, in 1939. The house is the only structure designed by Frank Lloyd Wright in the state of Alabama, and one of the only such houses in the southeast that is open to the public.
...
Show more
Helen Keller Birthplace/Ivy Green
Helen Keller's Birthplace was build in 1820 by Helen's grandfather David Keller, the main house is of Virginia cottage construction. The school house that Annie Sullivan took Helen away from her parents still remain next to the main house and the water pump where she learned her first word water in
...
Show more
What's Included
Guided Tours Of Home And Visitors Will Tour Grounds At Their Own Leisure
Muscle Shoals Sound Studios
A tourist attraction by day and a working studio at night, Muscle Shoals Sound has produced hundreds of hit records. Artists that have recorded in the studio include the Rolling Stones, Paul Simon, Chris Stapleton, Bob Seger and scores more.
What's Included
Admission With A Guided Tour
Pope's Tavern (1830) interprets the founding and early history of Florence and the Civil War. A hospital during the War for both Confederate and Union soldiers, Pope's Tavern is a treasure trove of related artifacts. A separate small building interprets Slavery and the Cotton Industry in Florence and Lauderdale County.
W. C. Handy Home And Museum
We are a non-profit group promoting the Legacy of W. C. Handy ("Father of the Blues") through his birth-home, and donated memorabilia, and community library.

Sunday is open only for tour group reservations.
What's Included
Guided + Self-guided, With Biographical Documentary Film And Important Musical